Shell Helix Ultra ECT C2/C3 0W-30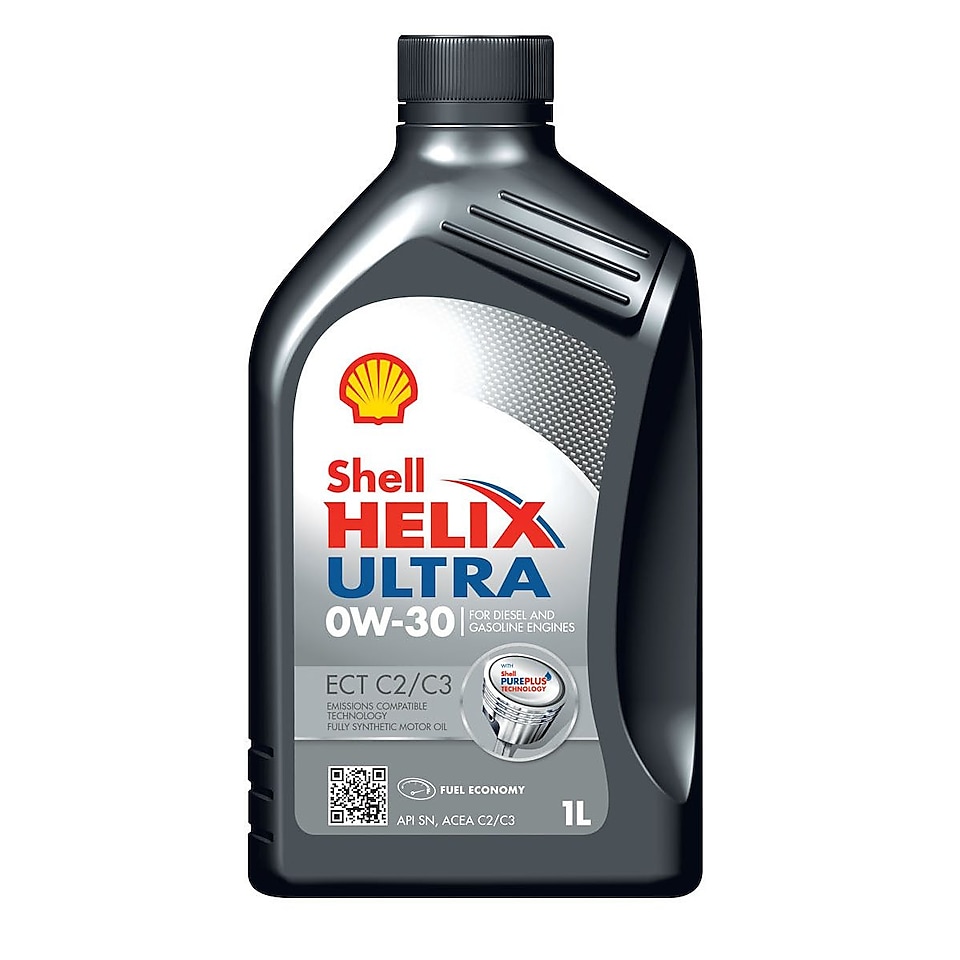 Fully synthetic motor oil – Shell's ultimate protection for vehicle emission systems.
Give your engine superior performance and protection with the advanced benefits of Shell Helix Ultra ECT C2/C3 0W-30 – our most advanced formulation to date. The latest in our high-quality range of fully synthetic motor oils, it's proven to deliver greater performance than ever before. Thanks to our Emissions Compatible Technology (ECT), Shell Helix Ultra ECT C2/C3 was developed to help keep the most modern diesel and gasoline engines free of dirt and build up.
In testing, our best-ever formulation achieved superior results – from excellent piston cleanliness to fuel efficiency and unsurpassed protection from wear and corrosion. Combining Shell PurePlus Technology and high performance additives, Shell Helix Ultra ECT C2/C3 delivers even higher levels of cleansing and protection.
Shell Helix Ultra ECT C2/C3 0W-30 provides:
Up to 2.6% greater fuel economy1
Unsurpassed corrosive wear protection up to 3x better than the latest industry standard2
up to 4x better wear protection3 than the latest industry standard.
45% cleaner pistons4 than the industry standard
Protects emission systems by helping to keep diesel particulate filters clean
Unsurpassed sludge protection – no other motor oil cleans your engine better5
Specifications: ACEA C2, ACEA C3, API SN, VW504.00/507.00, MB 229.52, MB 229.51, MB 229.31, Fiat 955535.GS1 & Fiat 955535.DS1 (meets requirements), Porsche C30.
1 Based on ACEA M 111 fuel economy results compared with an industry reference oil 
2  Based on Sequence VIII corrosion test vs API SN using SAE 0W-30
3 Based on Sequence IVA vs API SN using SAE 0W-30
4 Based on DV4TD piston deposit test using SAE 0W-30
5 Based on Sequence VG sludge test performance on SAE 0W-30